More than 200.000 photos from 1999 up to today
MyRowingphoto.com offers you a widespread archive including lots of photos of national and international rowing events. You can order prints of these photos in various sizes and you can have them as well printed on cups, mouse pads, puzzles, postcards or other souvenir items. Check out our "news"-section – it is updated regularly. We will keep you informed which rowing events we will cover during season.
Please note when ordering from our US seller "Shutterfly": sizes are in "inch" and prices are in US-$! (The conditions of "Shutterfly" will apply – please read them carefully.)
We inform you that photos and all other articles are meant for personal use only. If you plan to publish them on internet sites, in newspapers or magazines, please contact us for any further conditions.
Visit our site and look for your photo!
Detlev Seyb (Germany)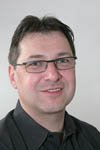 I took my first steps in rowing at a club in my hometown Waltrop/Germany in 1975. As I began to cover rowing in the mid-80s – I thought that the fascinating sport of rowing wasn't receiving enough attention and publicity in my region – I found my way into journalism. I worked as a freelancer first (text and photo; also for RUDERSPORT and FISA) and later, in 1994, became an editor at the German daily paper, Westdeutsche Allgemeine Zeitung.
My first international rowing trip took me to Tasmania in 1990, the World Champs in Australia. A lot of international rowing events (World-Cups, Junior, U23 and Senior Champs) followed – 2008, for example, I went to the Olympic Games in Beijing as an official FISA photographer.
I have been taking photos of other sports as well. For example, I covered the World Bobsleigh Champs in Altenberg/Germany as official photographer for the organizing committee in 2008. In May 2009 I started a new step in my working life and launched the internet-portal MyRowingphoto.com. Since 2009 I have been covering international events also as an official photographer of the Italian Rowing Federation.
We take pictures for you on site:
Photo orders
If you are looking for subjects from earlier years, they are no longer available through the Shutterfly archive. The photos can still be ordered directly from us via redaktion@meinruderbild.de. The current galleries with order function can be found at: www.pictrs.com/meinruderbild